Connecting to the VPN
The following CWS services require use of the College of Engineering's VPN when accessing from a wireless network or a non-CWS network (such as from a different campus department or from off campus):
File server project data and home directory access (network shares)
CWS printers
ArcGIS licensing
What's a VPN? A VPN is a "Virtual Private Network." It's software that changes your network connection to make your computer behave as if it is located within the CWS network.
As of July 2023, GlobalProtect is no longer the official VPN to use for CWS. Instead of using GlobalProtect VPN, follow the steps at  https://kb.ucdavis.edu/?id=9438  to install FortiClient VPN for remote access or follow the steps below.
---
If you want to uninstall the GlobalProtect VPN on your compter: 
Step 1: Right click the windows button on the bottom left corner.
Step 2: Find "Apps and Features" 

Step 3: Find "GlobalProtect" on the drop down list.
Step 4: Click Uninstall and follow the onscreen instructions.
---
Part 1: Download the VPN Client Software
Step 1: In your web browser, open davis.engr.ucdavis.edu and enter your campus Kerberos username and password.
Step 2: Click the "Download FortiClient" then select the appropriate installer in the drop-down list.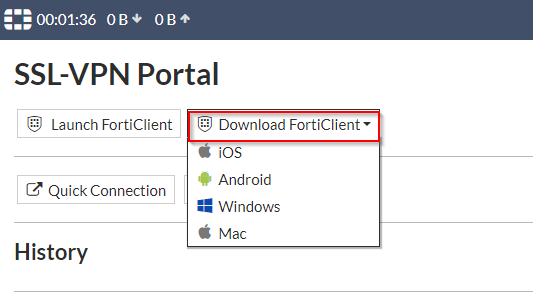 Step 3: Download the software on your computer
For Windows: Download the .exe file found in the folder
For Mac: Download the .dmg file found in the folder
Step 4: Install the software on your computer
For Windows: Double-click the .exe file that was downloaded to your computer and proceed through the installation process.
For Mac: Double-click the .dmg file that was downloaded to your computer and proceed through the installation process.
Part 2: Configure the VPN connection
Launch the FortiClient VPN application.
Read the terms and click I accept (this only appears when its your first time opening the application)
Make sure you are on the Home page and click Configure VPN to add a new connection for the first time.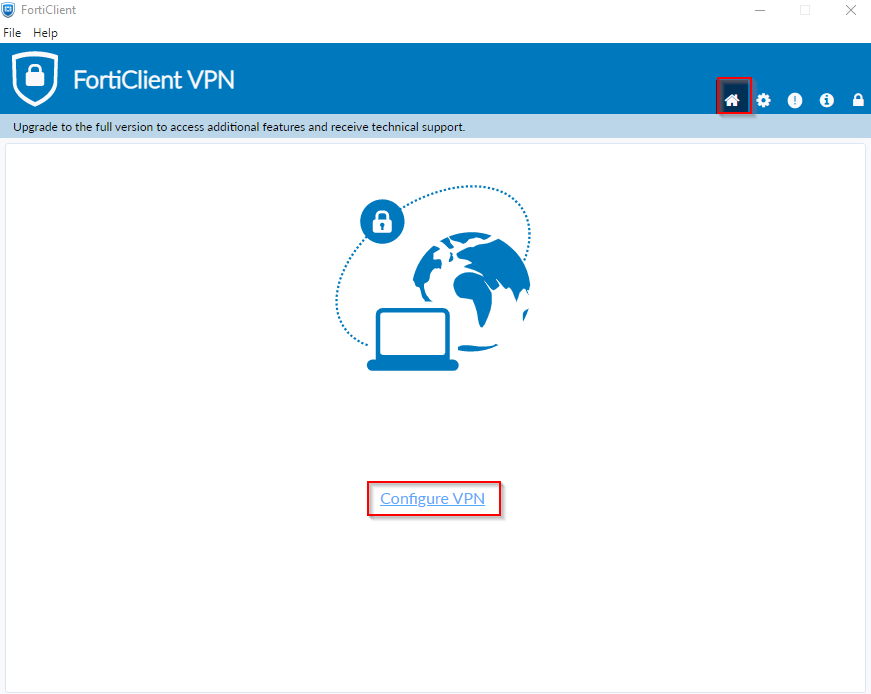 Then, enter the following information:

Connection Name: (your choice) 
Remote gateway: davis.engr.ucdavis.edu
Enable Single Sign On (SSO) for VPN Tunnel (checked)
Use external browser as user-agent for saml user authentication: (checked)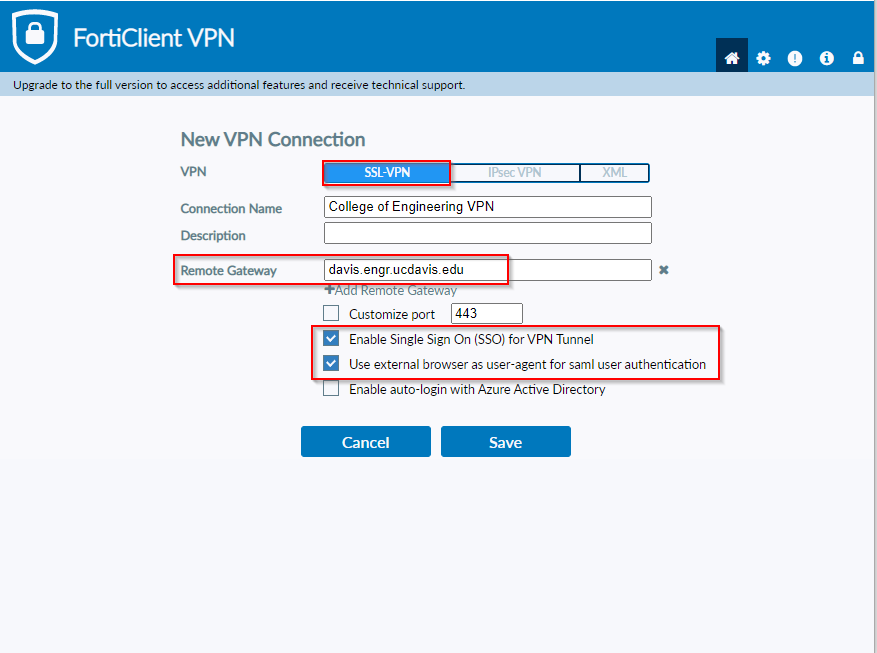 Then, click save. You are now finished with the one-time setup
Connecting and Disconnecting
Launch the FortiClient application.
Ensure that the correct connection name is showing in the VPN Name drop-down. Then, click SAML Login. This should open a new window in your browser where you will be prompted to authenticate to the UC Davis Active Directory Federation Services (ADFS).
After you have finished authenticating by using DUO, a message might appear indicating that the VPN connection is initializing.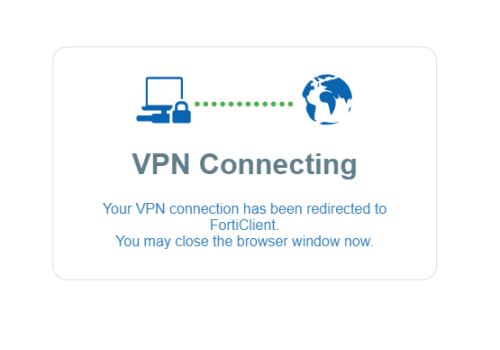 The Forticlient VPN should now show a screen similar to this: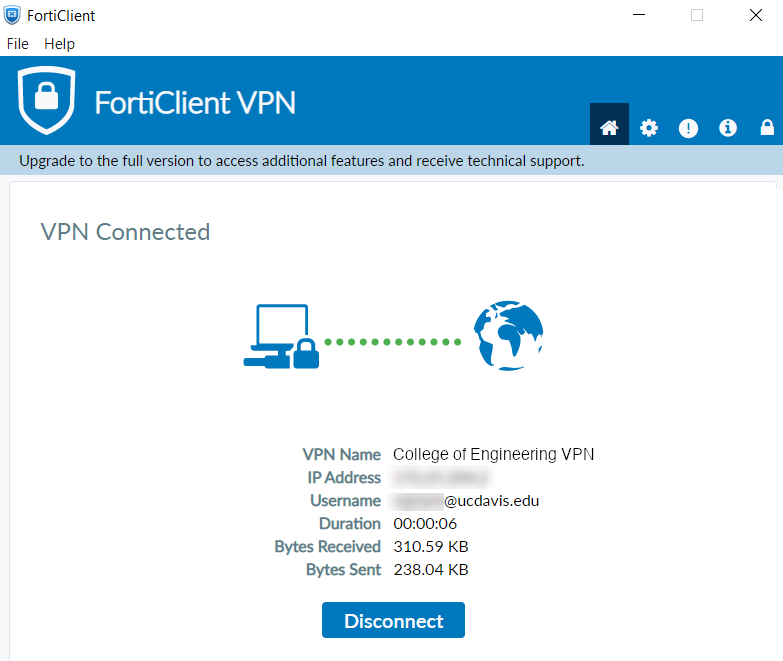 Just click Disconnect when you want to disconnect.

Finished!

Congratulations! You have successfully connected to the VPN.
Primary Category