The following CWS printers are available

CWS Printers

| Printer | Location | Path |
| --- | --- | --- |
| CWS-Canon-Copier-iR4225 | CWS 1105J Kitchen | \\coe-it-pcp-22.ou.ad3.ucdavis.edu\CWS-Copier-Canon-iR4225 |
| CWS-Color-Laser-5550 | CWS 1105 | \\coe-it-pcp-22.ou.ad3.ucdavis.edu\CWS-Color-Laser-5550 |
Managed CWS Windows Computers
Managed CWS Windows computer should already have these printers installed.  Look for them from the printer list or control panel (devices and printers).


If they are not available you may need to manually install the printer from the print server.  Do this from File Manager.  In the network get a list of printers by typing the print server path:
\\coe-it-pcp-22.ou.ad3.ucdavis.edu
Find the CWS printers and double click the icon.  You may need administrative privileges for this last step.  Reach out to CWS IT support if this is the case.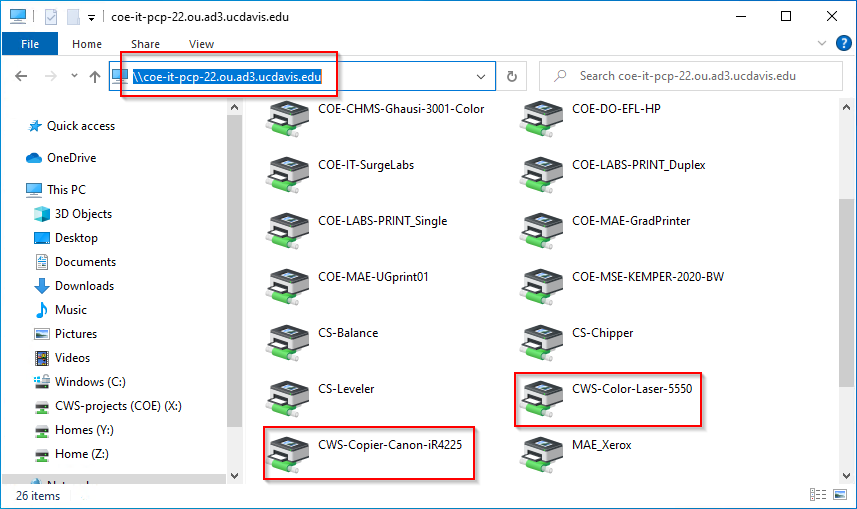 Mac Printer Support
Coming Soon